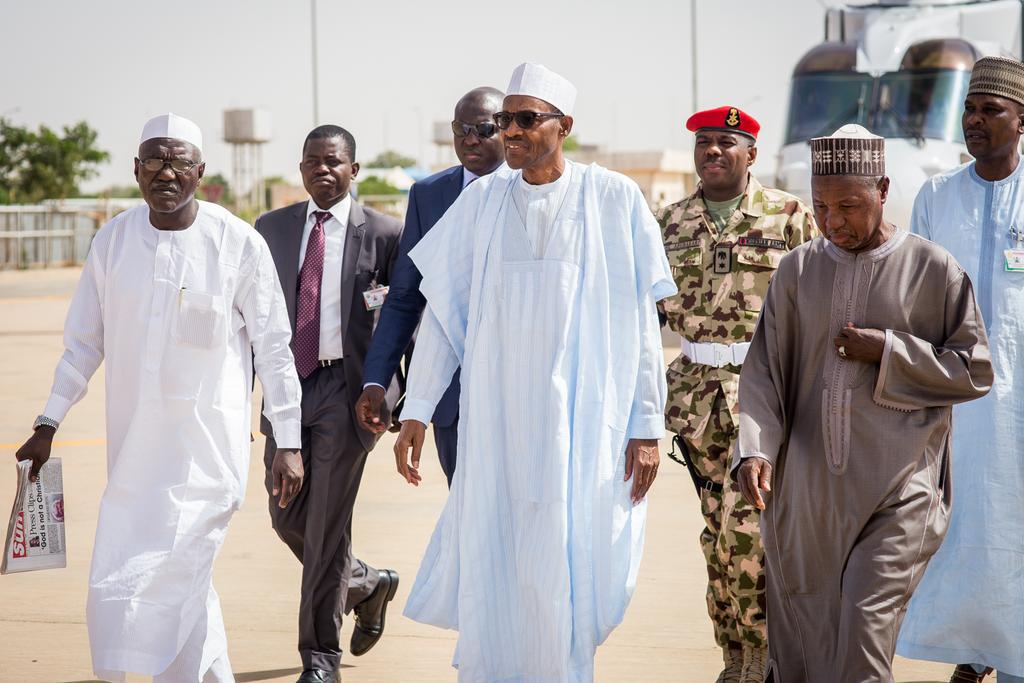 President Muhammadu Buhari's movements to and fro the Nnamdi Azikiwe Airport in Abuja has been a source of worry for Abuja residents.
Residents who ply the ever busy Umaru Yar'Adua expressway often experience incessant hardship whenever the president travels out of or returns to Abuja.
When the president is traveling or returning, the 10-lane expressway is often closed for prolonged periods even before his convoy hits the road, which halts the flow of traffic along that axis.
This morning, as Buhari left the shores of Nigeria for Cameroun, the traffic situation caused by his movement was a nightmare for residents and motorists.
READ ALSO: 5 Promises Buhari Has Not Fulfilled After 60 Days In Office
A motorist who resides at the Federal Housing Estate in Lugbe, Oluyinka Akintunde, told Premium Times that he left home for work some minutes after 8 a.m. but was forced to stop, alongside hundreds of other motorists, because the road was closed.
"The entire stretch of the road from the Federal Secretariat to the Airport, a distance of over 40 kilometres, was closed and we had to stop there until about 9:10 a.m. when the president's convoy eventually passed.
"My wife was going to the Church very early last week, but she could not enter the expressway because it had already been closed," he said.
He, however, tried to absorb the president of blame, insisting that it might be as a result of the over-zealousness of the security agencies.
"I am not sure the President is aware we are suffering like this under this reign," he said.
Another resident, Maikudi Shuaib, narrated how he missed the Eid El-Fitr prayer during the festive period to road closure by security agents.
"We were on the road quite ahead of time, but we saw some soldiers and police officers along the Bolingo Junction blocking the road. All our pleas to let us pass as we were heading to the Eid fell on deaf ears.
"They said the road has been closed for presidential movement. I happily saw the President pass in a modest convoy, but I missed my prayer," he said.
READ ALSO: After 60 Days In Office: 10 Things Nigerians Are Still Demanding From PMB
Meanwhile, the first civilian governor of Kaduna state, Alhaji Balarabe Musa has criticised Buhari over his handling of affairs in Nigeria since he took over the reins of power.